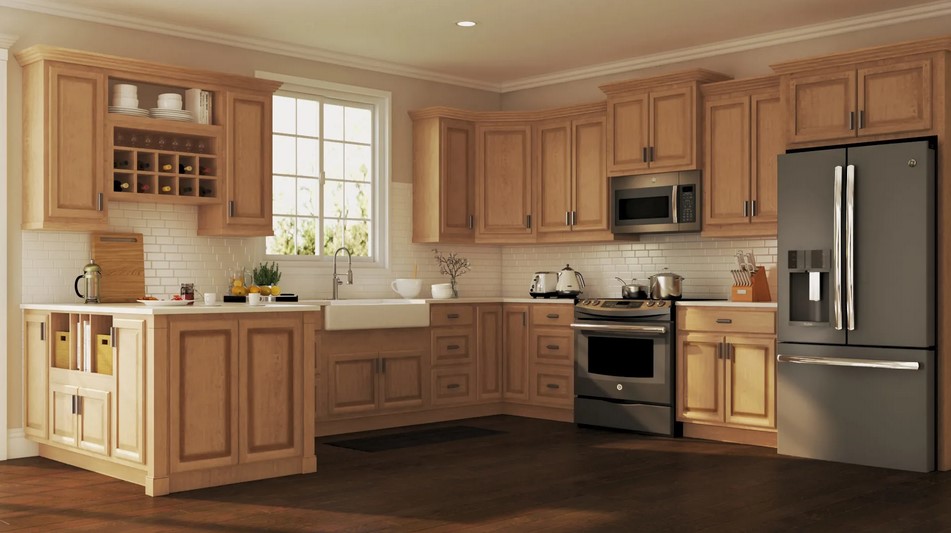 Getting new cabinets for your kitchen is not as easy as it seems, especially if you are a first-time shopper. You'll likely make some mistakes. Whether you are shopping online or at a local shop, take time to consider the color, size, and quality, among other factors.
Measurement Errors
No doubt, if you don't know how to take measurements, you'll make this mistake. Take the right measurements from wall to wall. Remember to measure the doors you'll use to move in the RTA cabinets in the house and all other dimensions.
Don't Follow Trends Blindly
Trends and new styles will come and go, but your kitchen cabinets will remain for some years. Therefore, choose what suits your lifestyle and taste. For instance, you don't have to settle for white cabinets just because they are trending. Similarly, avoid buying cabinets based on the sales pitch. Sellers are there to make sales, so choose what works best for you.
Purchasing Low-Quality Cabinets
Cutting corners on quality is one of the worst mistakes when purchasing cabinets. Substandard cabinets do not open or close properly, and the doors may chip. Ask around and choose quality cabinets. You get what you pay for, so don't expect cheap cabinets to serve you well.
Not Involving An Expert
You'll get a lot of information online or from friends in the best cabinets. There's nothing wrong with that, but seek an expert's advice if you want your kitchen to stand out. They will check your space and give you the appropriate cabinet design for your room.
Buying The Wrong Knobs And Handles
Many people make mistakes when buying hardware for their white RTA cabinets. Before purchasing, consider quality. This is because the handles and knobs of frequently used cupboards and drawers tend to wear and tear easily. Good quality knobs and handles will save you money in the long run.
Mixing Framed And Frameless Cabinet Doors
Frameless cabinetry doesn't have a frame, while framed cabinets have doors attached to the frame. The latter is best for traditional kitchens, while frameless cabinets are best for modern kitchens. So, consider what is best for your kitchen, but avoid mixing both cabinet doors.
Not Considering the Color
It's best to consider the color of the cabinets before heading to the shop. There are many color options to choose from, but not every color will match your walls, kitchen tops, and flooring. If you're not good at choosing colors, take photos of your kitchen and let an expert advise you.
Failure To Think About Plumbing
Always ensure you have a room layout before you start plumbing. Most people forget to choose the right place for appliances, sinks, and cabinets. Failure to plan a good layout may result in additional costs and project delays.
The kitchen is the heart of every home, where loved ones meet and take their meals. Many things determine the overall look and functionality of the kitchen, and perhaps among the most important ones are the cabinets. Always consider the color, size, and quality when choosing kitchen cabinets. Otherwise, you will experience some problems in the future.