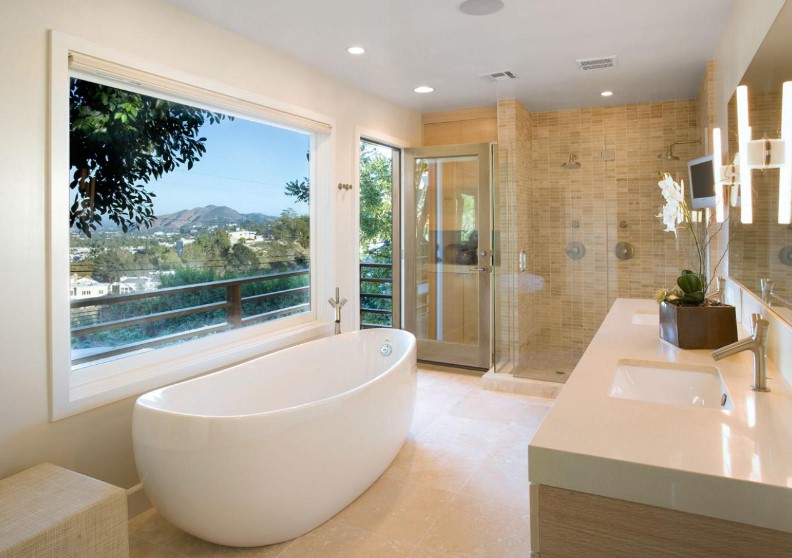 A bathroom is a critical space in your home that you need to treat like a sanctuary. Even if you want the space to be comforting, cozy, spa-like, bright, or clean, the bathroom should not be handled as a utilitarian space. Therefore, you need to ensure that the space is ideal for unwinding and relaxing after a long day. Therefore, if you are planning to design your bathroom for the first or remodel it, this is the best time to consider your options. Although there are several bathroom designs, below are the best ones that you can consider:
Scandinavian design
The design is popular for its utility and beauty, making your bathroom appear more functional. Regardless of your home design, this bathroom style can help you to develop a unique space. The key elements considered in the Scandinavian design include open floor space, maximum storage, large mirrors, and vanity floor. Most importantly, the beauty of this style is based on its open window space and lighting fixtures. In particular, you can achieve the style by using pendant lights and ceiling LEDs to enhance your space's curb appeal. Just like in the minimalist style, the Scandinavian is associated with neutral or pastel shades and white wall paint.
Minimalist design
When it comes to home design, minimalism implies having a clutter-free space that is peaceful and calm. Therefore, if you want to have a peaceful, clutter-free, bright, and clean bathing space, going for a minimalist design can be the best option for you. To achieve minimalism, you can follow the following tips:
Choosing a neutral color – Neutral colors can help you to have a more polished and open environment. In particular, a white-painted bathroom offers a clean, welcoming, and bright space. However, most minimalists decide to choose an all-white bathroom.
Limit decorations – In a minimalist style, zero décor is encouraged or recommended. That helps in maintaining a clean space so that you have adequate time for other critical aspects. Also, it is acceptable to use plants because they can brighten your space, especially if it is small. However, it is unnecessary to have wall hangings and pictures within the bathroom.
Adequate storage space – Ensure you have adequate storage space to store your items, preferably behind cabinets with frosted, mirrored, and opaque doors. Even though it will mean that you will add other cabinets to your space, you need to ensure that all your bathroom items are organized well.
Use mirrors – Use geometric and unique shaped mirrors to help in establishing a good-looking bathroom design. Mirrors will also help you with applying makeup and reflecting more light.
Select quality instead of quantity – High quality and well-designed components are critical instead of spending a considerable amount of money on cheaply made products. Therefore, when looking for your bathroom necessities, such as toilets and vanities, you need to ensure that you buy durable products that provide a clean, flawless look.
Mid-century modern design
The style can appear beautiful in any home. The style is famous for its ability to help homeowners to establish clutter-free spaces, contrasting colors, and amazing geometric shapes. One of the best areas where you can include the modern design in the bathroom includes the vanities and fixtures. Notably, the design suits both large and small bathrooms. Wood is the main element of the design that your bathroom designer can use smartly.
Beautiful vanities designed from wood can help in establishing an attractive and functional interior. The best thing is that wood accents can match well with vintage and industrial elements. You can also establish more contrast in your bathing space by using earthy and bright hues. In case you hate bright colors, using pastels can be an ideal option for you.
Whether you love a clutter-free or sleek bathroom design, the guide above covers everything that you need. Therefore, you can use the ideas to build or offer a new look to your existing bathroom to provide a relaxing space and reflect your personality.