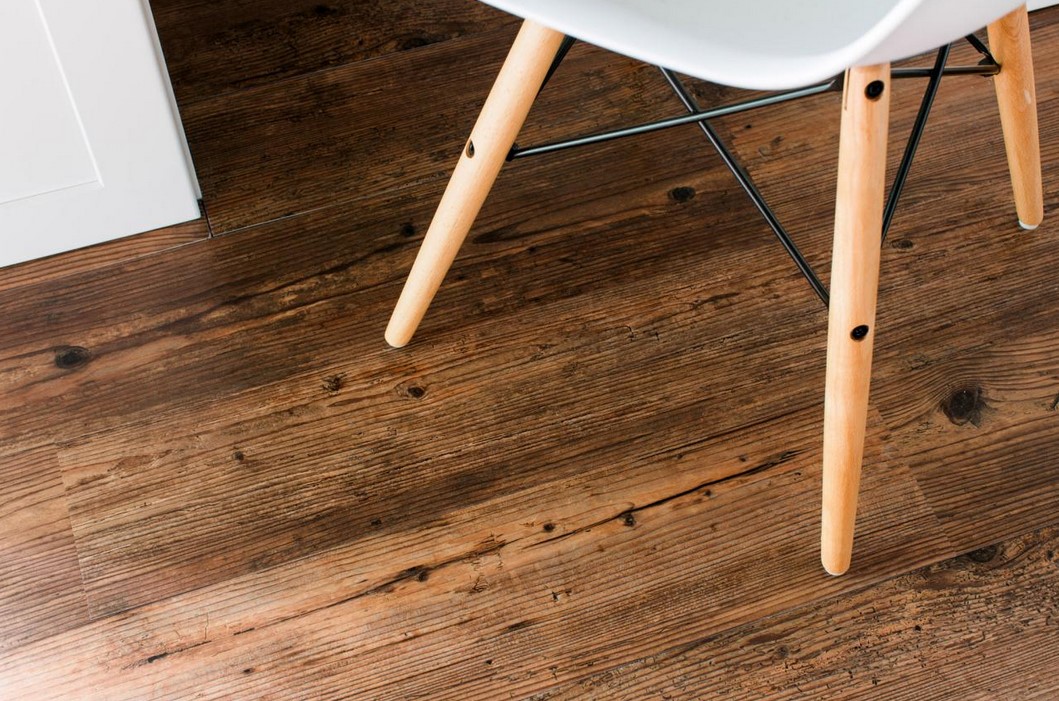 Vinyl plank is a flooring solution that has a high-density core which makes it durable for places that experience a high level of foot traffic. It is one of the most beautiful and long-lasting flooring options available in the market today, with its advantages including being waterproof, durable, affordable, easy to install and offering a wide variety of styles and colours.
Comments left by reviewers on the reviewsbird.co.uk platform revealed that cost, maintenance and moisture are the main considerations of a large percentage of people as they choose their flooring options, which makes vinyl plank one of the most preferred options.
Find below some types of luxury vinyl plank for long lasting flooring solutions which can be easily accessible with different online retailers:
The self-adhesive vinyl planks
These planks have adhesive films on the back, which can be used to hold the planks in place. This type has been around for a long time, and are considered the most convenient, and even cheapest, the option of vinyl planks as flooring solutions. It is popular with the do-it-yourself community.
The Glue-down vinyl planks
This requires the purchase of glue alongside the vinyl planks and requires the use of more PVC materials. It is important that you get the right type of glue, as well as ensure that it is water-resistant so that the durability is not compromised.
Interlocking vinyl planks
This is a newer type of vinyl, that involves the use of a hammer to connect the interlocking pieces like a jigsaw puzzle. This does not require any glue, put some elbow grease in fixing the puzzle-like pieces.
Loose Lay Vinyl Planks
This does not use adhesives to hold it in place, making it easier to maintain and monitor where moisture is concerned. It is however not as common as the other types of vinyl planks mentioned.
Here are some of the producers of vinyl planks and some products available at their stores.
Le Dalmar
Le Dalmer is a renowned producer of faux hardwood, slates and vinyl planks that offers products named according to their designs and colourings, including products like Café, Sunshine, Brave, Chapel and Blond.
Congoleum
Congoleum is a manufacturer of hyper realistic luxury vinyl planks. This brand specializes in the production of tiles and planks, with options like Fusion Warm Pewter, Walnut Auburn, Oakcrest Gold Wash, Millenium Oak Buckhorn and Applewood Frosted Coffee, among others.
All American Hardwood
All American Hardwood claims that its products are handcrafted and handpicked, designed meticulously to meet a wide variety of needs. Some products available at All American Hardwood are Pearl, Bronze, Oyster, Copper and Toffee.
Adaptafloor
Adaptafloor offers affordable and sleek products that are hassle-free for those who want to DIY. Some products by this brand include Kadyn in Autumn, Windsor, Kadyn in Montana, Kadyn in Sahara and Kadyn in Aston.
Armstrong Flooring
This company claims to use Diamond10 Technology to produce its vinyl planks and products. The company, which has been in existence for about 150 years, offers products such as Barnyard Gray, Natural, Nutmeg, Port Wine and Luxe Jefferson Oak.
The above-listed brands are only some of the companies that produce quality vinyl planks and flooring solutions, but for everyone mentioned, there are several more unmentioned here. It is therefore advisable to research extensively before making any financial commitment.