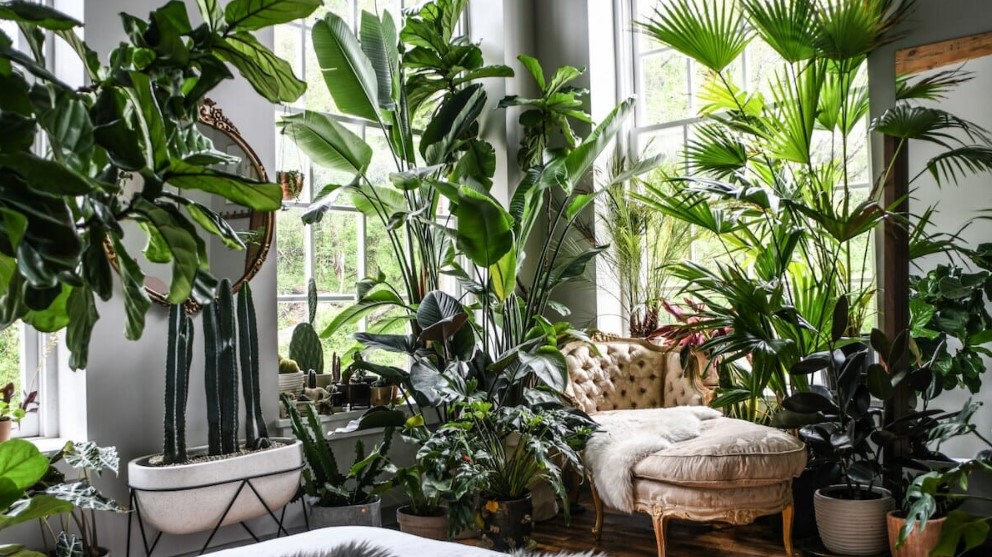 Indoor plants can make a room more lively, and you don't have to spend much money using them for interior design. Besides their aesthetic appeal, there are health benefits to integrating them into residential or commercial spaces. Still, they provide limitless options for decorating a space, and you can choose greenery depending on what you want to achieve and the room you want to improve. 
If you've been wondering how to integrate indoor plants into your house, you are in the right place. Here are a few ideas to consider; 
Have a Focal Placement 
Some people don't like integrating lots of greenery indoors and can alternatively have a single plant, creating a focal center of attraction. The plant type should be significant to ensure it is visible from afar. Choose stylish plants that can stand out in the room and avoid having other decorative elements next to them. 
To get the best results for the option, you must take indoor plants as any other decor or furniture you use in your house interior design. The focal point placement suits large rooms and spaces with high ceilings. You can choose various kinds of trees depending on your tastes and preferences. 
Display Tropical Plants on the Window 
Windows are popular choices for indoor plants, and you can select tropical vegetation since they can access enough sunlight from there. However, they may suffer from minimal light and warmth during the cold season. 
To avoid plant damage, it would help to maintain the right conditions. Exposure to heating and ventilation systems will negatively affect their health and visual appeal. You'd instead go for more robust options to display on your windows for longer and those that don't quickly degrade because of fluctuating conditions. 
Include Plants in the Bathroom 
Although bathrooms are ideal for indoor plant integration, many people overlook them in their interior decor plants. Showers won't be the same again by adding some greenery, and it makes you feel like you are in a spa. Since the room is highly humid, pick items to cope with such an environment. 
You can opt for potted plants or climbers that grow in other parts of the room. Those that require more light can be next to the window to help maintain its appeal. 
Plants Grouping 
Unlike focal placement, which uses single plants, you can group several species of small plants. You can place them on a table in the living room, at the house entrance, or in open hallways. Mixing differently shaped and textured plants will get the best outlook when grouping plants for interior decoration. 
Potted Plants in Room Corners 
The corners of a room can seem dull, and you can brighten them using indoor plants. A large potted plant can be a standalone decorative feature for indoor spaces. Although it is a simple interior design, it will make corners in a room more lively by avoiding placing other decorative components close by. If you have wall or book shelves, indoor plants will improve their look. It will improve the room atmosphere and boost concentration when reading a book.
Related Posts