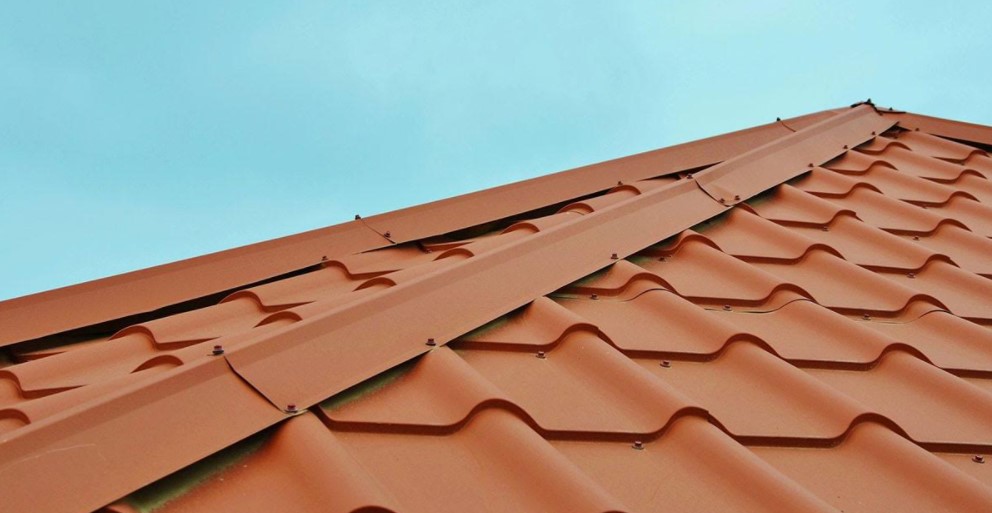 A roof, as the highest part of a house, protects anything beneath it, including your family and personal belongings. Your roof also serves an important part in keeping water out and keeping you comfortable.
However, because people do not see their roofs every day, they rarely take preventive measures to keep them in good condition. This is why the majority of roofs never reach their maximum life span.
You must find the best roofing services in your area if you require a roof repair or replacement. You should not only look for an affordable roofing company; you need also ensure that the contractor can meet your specific requirements.
If done correctly, any repair, big or small, can help you enjoy a longer-lasting roof for your home. So, what to look for when hiring a roofing contractor? Here are a few tips which can help you choose the right contractor.
Experience 
You would not take your car to a mechanic who had just been on the job for two weeks, would you? Furthermore, you are not going to have heart surgery with a doctor who just finished school. So, why choose a roofing contractor who does not have a track record of providing high-quality service?
Fly-by-night contractors are notorious for disappearing to avoid paying damages, only to appear months later under a different name. Working with a company that has decades of experience will help you avoid falling victim to this type of unscrupulous contractor.
Double-check licensing and insurance
It is never recommended for homeowners to do their own roofing because it is a dangerous job. It is important to have the proper tools, materials, and safety gear. It is also crucial to have prior experience. Every job that a reputable roofing contractor completes requires the necessary permits and licenses.
A high-quality roofing contractor will also have all necessary insurance for its workers, which will cover them if someone is hurt during the installation of your roof. As a homeowner, you should never hire a contractor who cannot show proof of proper insurance for his or her employees.
Professionalism
When working on your roof, roofers should maintain a particular level of professionalism. Taking on a roofing project is no easy task, and it should be treated with caution. This includes following safety protocols and addressing any queries or concerns the property owner may have.
You can get a feel of how a roofing company operates and completes work by talking with past clients. You want to work with an open, honest, and transparent company.
Hire a contractor who specializes in your needs
.
When looking for a roofing contractor, keep clear from those who claim to be able to do everything. Instead, look for a roofing company that specializes in shingle replacement or repair. This ensures that they have the necessary experience to deal with your issues.
Compare different companies
Do not hire the first company that comes in your search results. Instead, compare a few different companies to be sure you are hiring someone who is qualified to complete the work.
Timeframe for Work
Check to see how long each roofing company says it will take to complete your project. Because the types of work they conduct should be similar, there should not be a significant difference in the time it takes each company to accomplish the work.
If you come across a company that can finish the work much more quickly, inquires about it. They should be willing to talk with you about the services they plan to provide.
Check references
Any business you are thinking about should be able to offer you at least five references. Take the time to call a few of their references to get a feel of their business conduct.
Look for pictures
Look for pictures of recent jobs on the website of a prospective employer. Detailed pictures with descriptions prove that you are dealing with a legitimate business and not scammers. 
Customer Service
Asking former customers is the best way to determine whether a company provides excellent customer service. Check online reviews and request a list of references to call to discuss the quality of the work and ask questions such as if the job was done on time, how well the shingles have held up to external factors over time, and how well the roof looks.
Check Better Business Bureau (BBB) Ratings
The BBB is a dedicated agency that serves as an ethical marketplace for buyers and sellers. When the Better Business Bureau gives a rating grade to a business, it considers several factors.
When rating a business, they consider factors such as the length of time in the process, the sort of business, the level of transparency in business practices, and the number of complaints received. When the Better Business Bureau looks at complaint numbers, they also look at how the complaints were resolved to see how issues are handled within a business.
When looking for a roofing company, the BBB can help you understand the company's history and how they handle customer complaints. In addition, you can get comprehensive information regarding specific complaints and whether or not the roofing company took care of them satisfactorily, poorly, or ignored them.
Safety Equipment
The safety equipment used by your roofing company should be up to date and in good working order. All roofers should be wearing the correct personal protection equipment (PPE), and cords should be adequately secured so that no one trips over them.
Final words:
The lifespan of a roof is affected by a variety of factors, one of which is maintenance. If you have done this and have difficulties with your roof, professional roofing repair contractors are the best ones to call.
Finding an honest roofing contractor is important whether you have found a leak or noticed warped shingles. After all, you are entrusting your home to any company you hire. If their work is not up to par, you are more likely to encounter water damage, structural damage, and costly repairs in the future.
Choosing roofing contractors is not a decision being made lightly. However, you can rest assured that the task will be done the first time correctly if you try to find a trustworthy company.