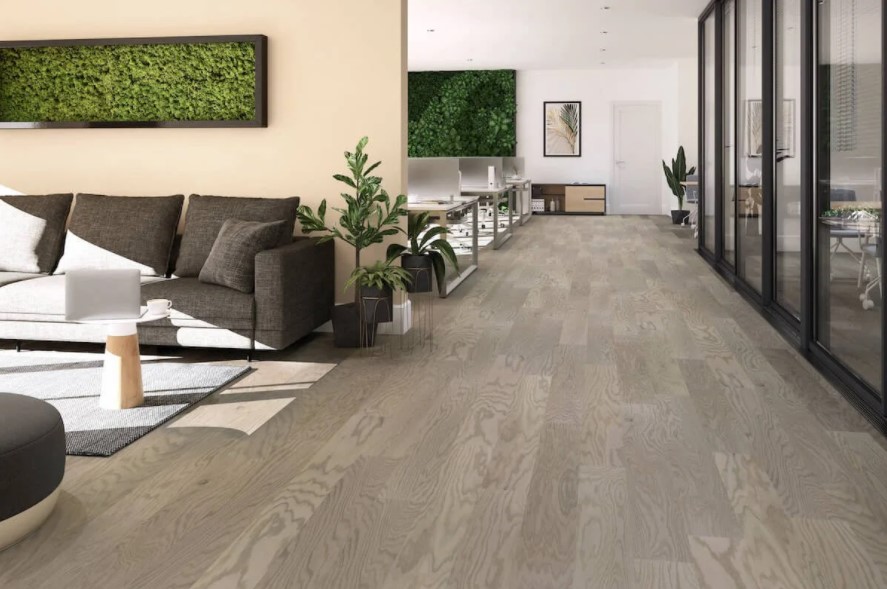 An office, hospital or hotel usually has different flooring needs than a residential home. A high amount of traffic in these places can mean extra wear and tear, so durability is key. When looking into materials for flooring, the style and feel of the location are important factors to keep in mind as well. Here are some great options to consider for commercial flooring ideas.
Terrazzo
This mosaic-like flooring includes small chips of stone, quartz, glass, marble or granite mixed in with cement or epoxy. The finish created is extremely versatile. Terrazzo can look anywhere from gleaming marble white to matte midnight black, and any brilliant color in between. It stands up beautifully to heavy traffic, and it can be custom-designed into a myriad of designs and colors. With the right terrazzo flooring maintenance Bronxville NY buildings of all kinds can benefit from the long-lived beauty of terrazzo flooring.
Luxury Vinyl Planks or Tiles
Vinyl has become quite popular in recent years, especially in commercial areas with high traffic and the possibility of exposure to moisture. Bars, restaurants, and stadiums benefit from the wood-like look of luxury vinyl without the upkeep and delicate nature of natural wood. Luxury vinyl planks and tiles can look and feel just like real wood, but they require little maintenance and they easily withstand spills, foot traffic, and scuffs and scratches.
Berber Carpet
While many carpets wither under heavy traffic, Berber carpet is specially designed to hold up well over time. This can be a great option for a space that could use a little extra softness, like a private office or a consulting firm. Because of its tight weave and flat design, this carpet keeps dirt at bay more easily, holds on to its fibers more firmly, and gets cleaned more quickly.
The options for flooring can seem endless, especially when considering a large commercial area. Consider these options for maximum durability, aesthetic value, and simple maintenance.