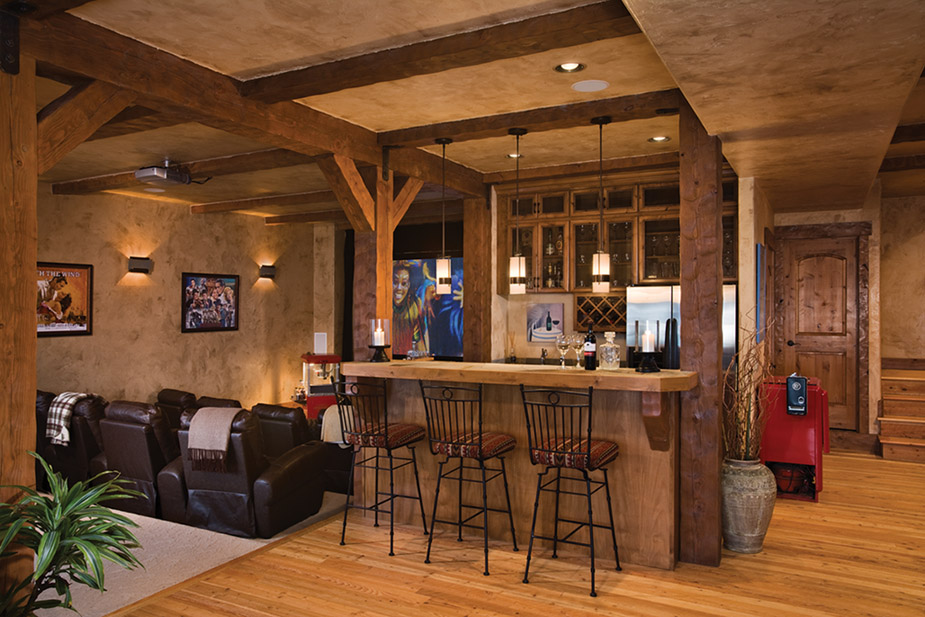 If you're considering putting your house on the market, you've probably spent some time trying to figure out how to boost its value. If you're thinking about doing some home renovations, there are some pretty obvious contenders. Kitchen or bath renovations can go a long way in increasing the value of your home but they can be pricey and frankly more money than some people are willing to spend. That's understandable, especially if you're currently eyeing down new houses to buy or can't imagine investing so much money in a house you soon won't even be living in. It's understandable not to want to pour a bunch of effort into a kitchen you'll never even get to use. There are other options of course, like landscaping, painting or changing out the fixtures. Sometimes small changes can make a big impact. Those aren't your only options, though. One of the greatest choices is on you probably haven't even considered yet.
1. Basement Renovations
If you're looking to get the most value for your dollar, Basement renovations are the way to go. These are still costs involved, but compared to the cost of a modern kitchen or bathroom renovation it's a lot more budget-friendly. Not to mention that renovations in areas that you use on a daily basis can really get in the way of your day to day life. In contrast, a basement renovation is pretty out of the way and won't be as much of an inconvenience to you.
2. Finishing Your Basement
If you're starting from scratch with an unfinished basement, there are a lot of different options available to you. Just finishing the space by adding insulation, drywall and flooring can already drastically increase the appeal that your home will offer to prospective buyers. However, if you're looking for even further value, adding some extra walls can go a long way. Perhaps you add a lounge, giving buyers an extra living space or a prospective playroom for their children.Better yet, add more bedrooms. Bedrooms are a huge factor when calculating the value of your home. A 4 or 5 bedroom home is worth significantly more than a 3 bedroom home. If you do go this route, keep in mind it's really important to work with your contractor to make sure that the new rooms are up to code so that they can legally be considered bedrooms, otherwise, all of the money that you've poured into them will have been for nothing.
If your basement is already partially finished the costs will be even lower for you, depending on how much work has already been done. Do you already have plumping set up down there for a new bathroom? Does the basement only require a little bit of love and some new flooring? Could you spice up that laundry room and make it shine for the buyers? A few little tweaks can go a long way when you're improving your basement.
3. Basement Remodeling
If your basement is finished, I'll venture a guess that it hasn't seen as much TLC as the rest of your house. This is just as bad as an unfinished basement. A creepy basement can actively deter new buyers. Switching out the windows, brightening up the level and replacing worn carpets can make the space more appealing. Is there a storage room? Consider adding some built-in shelving. They're relatively inexpensive but the convenience will really stand out to the people looking at your home. If you do a good job, the basement will surely be the secret sauce to beating out the competition.